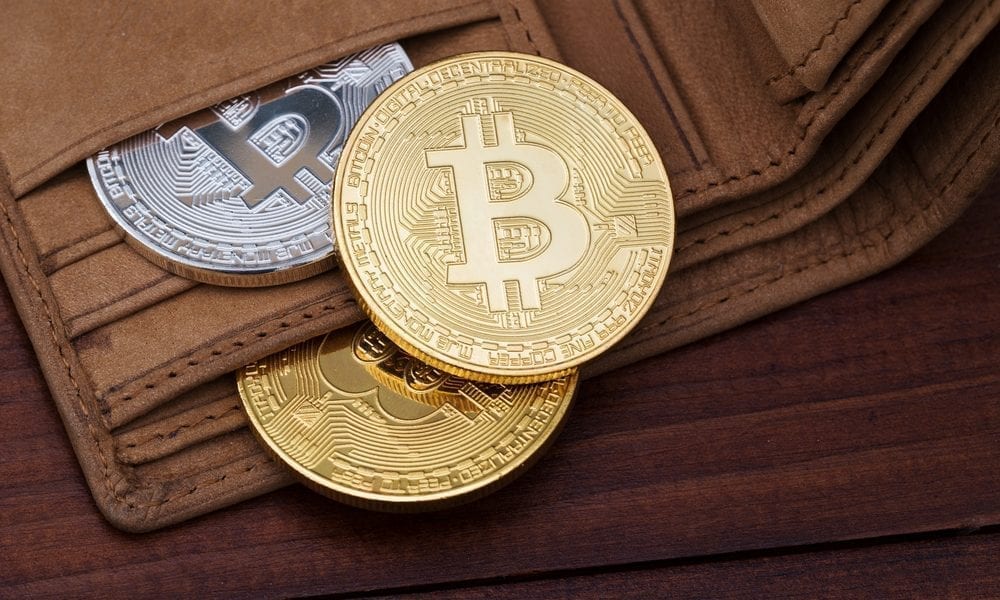 Smaller Banks Are Ready To Work With Crypto Assets
While most large banks are not yet inclined to deal with cryptocurrency assets and their owners, fearing incomplete certainty in this area, high market volatility and not always the end of a certain legal status, smaller banks are ready to work with Crypto and are actively entering into interaction with such customers and assets. Given the speed of development of the crypto finance market and the fintech industry as a whole, this cannot be ignored to be among the first.
Any actively developing and rapidly growing sector, despite the risks posed by everything new and poorly studied, it at the same time provides great opportunities and can serve as a powerful springboard for small companies. Due to the incomplete certainty of the legal sphere with respect to crypto markets and assets, few people still feel like fish in water in these troubled waters, however, new markets always have such properties in the beginning. It is not easy to do business in the crypto sphere in most cases, but if you are on the alert and with a sober approach, you can build up large enough muscles for young companies, so that you can have a lot of weight in a new industry. Many small financial companies and banks are ready to work with Crypto, hoping for such a successful outcome for them, enter into this difficult struggle.
Cryptocurrencies are becoming more and more widespread, covering more and more markets and expanding their scope as digital assets. Various services in the crypto industry are becoming more and more popular, there are numerous unoccupied niches that traditional companies cannot fill with their services and goods.
At the same time, the traditional banking sector is very conservative with respect to the majority of innovations, and transnational large companies at best so far only take either a waiting or observer position, but do not get involved in this market for fear of all possible risks. In contrast, smaller financial companies and banks are ready to work with Crypto, since they are more willing to take risks, show more flexibility and thereby reap the benefits of success.
The link between the two worlds
Not only small banks are ready to work with Crypto, but also some small states strive to occupy unoccupied niches and provide maximum favorable opportunities for the development of the cryptocurrency market under their jurisdiction. One of such powerful examples is the European state of Estonia, which is the leading one in Europe, in terms of creating a favorable business climate for crypto business.
Despite the fact that this Baltic state has already introduced a number of regulatory measures regarding the crypto market and the management of crypto assets, Estonia is still among the first states to attract companies from the crypto business sphere. Basically, toughening the rules for the crypto sector in Estonia concerns the basing of the head offices of companies and the presence of representative offices of foreign crypto companies in the country.
For example, a company such as WEG Bank positions itself as a company combining two financial worlds – digital cryptocurrency and traditional banking. The company says this, based on the fact that it received a full license to store cryptocurrency assets in this Baltic state, creating a subsidiary headquartered in Estonia. In addition, WEG is also working to gain such access in the German market for storage and operations with digital assets and securities. This is one of the recent examples that small and new banks are ready to work with Crypto, using the available capabilities.
Fiat assets backed by Crypto currency, reward for efforts
Along with Estonia, some other European states form a group of countries with an attractive legislative environment for working with cryptocurrencies and other digital assets. One of the advanced countries in this regard is Switzerland, known for its centuries-old financial history. In this state, several large banking companies have already obtained licenses for working in the field of crypto finance. Smaller states and territories, such as Gibraltar or the island nation of Malta, followed the example of larger countries. Here, the business from the crypto industry will meet a transparent legislative framework where they can operate calmly.
The crypto industry is already ripe for credit relations and, most importantly, there is already a small demand among customers using digital currencies and other crypto assets. Gradually developing this market will only strengthen the positive relations of crypto companies with their customers, as well as this will positively affect their profits and the further development of this industry.
Such companies working in the crypto industry are also available in other European countries, as well as already in some US states, which allow managing digital assets of other companies and customers within the framework of certain laws of a particular state. These companies provide mobile banking services, ensuring the security of their customers' digital assets.
The use of smartphones, which are gaining more and more financial and secure functionality, has allowed many fintech startups to expand the concept and crypto banking services for mass consumers. Thanks to new developments and their implementation by new companies, each smartphone can turn into your personal bank branch, which you can visit while physically being at the same time anywhere.
Such developments are becoming more widespread and large financial institutions, such as multinational banks, observing from the side, remain out of work, as these innovations change the very principle of new generation banking. Although some large banks are ready to work with Crypto, they are still at the stage of studying and testing new technologies in their work.
The expansion of banking services attracts more investors and users due to ease of use and a low entry threshold. Some banks are already announcing that in the near future they will begin to issue loans in fiat currency secured by cryptocurrency. Six years ago, Silvergate became one of the few banks are ready to work with Crypto in the United States and is now one of the leaders in this industry in the USA at the moment.