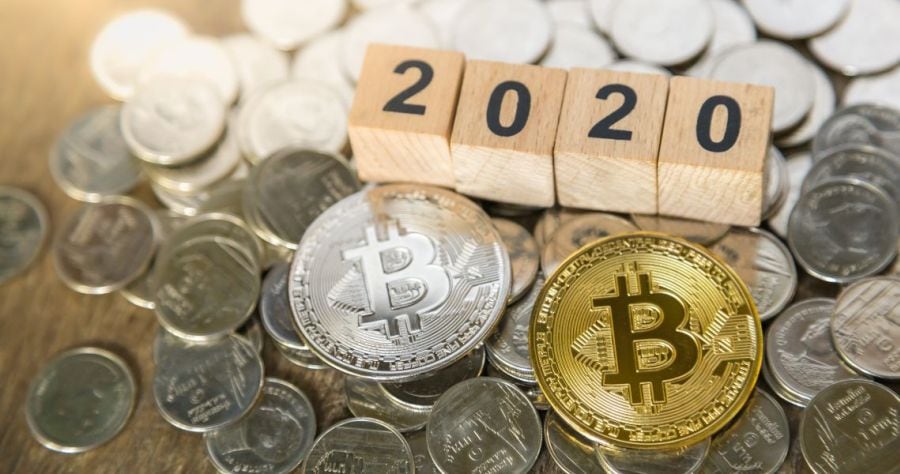 What Will Happen To Cryptocurrency In 2020? Explaining Here
Kaspersky Lab has conducted a study, that show us almost one fifth of the world's people have ever bought digital currency. Simultaneously Deloitte reports that enterprises are also growingly better as regards cryptocurrency utilizing as a payment means as well as assets. Such information makes us think that positive progress in this area is inevitable, so what will happen to cryptocurrency in 2020? It seems that overall fine expectations are emerging, but let's dwell on this in more detail.
Facts that will influence on the cryptocurrency
Only 20% of ICO is hardly call a scam. A study of the rating site CoinMarketCap showed that out of the 2000 largest blockchain projects, a quarter more than a year did not publish updates on GitHub, and a third did not do this over the past 5 years.
The crypto industry is one of the few that change so quickly. Every day, new development of fintech industry and the actions of governments significantly affect prices levels, utilizing, as well as further development of crypto. However, a number of important happens are expected in this year, that will definitely influence strongly on what will happen to cryptocurrency in 2020.
Bitcoin halving
If we analyze the cryptocurrency news in recent months, then most often they talk about the Bitcoin halving, which is scheduled for approximately May 2020. Then the remuneration of the miners in the Bitcoin network will be halved, which always led to a price increase of several hundred percent due to reducing the number of bitcoins available.
However, opinions were divided, as some experts note that the price increase in 2019 was caused by the halving effect. Some even believe that reducing rewards will negatively affect the price, because many small miners will no longer be interested in turning on their computers to support the Bitcoin blockchain.
With previous halving, the price always increased at the beginning of the month, so in the first quarter we will immediately see whether it will be the long-awaited catalyst that will increase the cost of not only bitcoin, but also closely related alternative coins, which always grow exponentially.
Libra project from Facebook
Facebook has recently met with a strong backlash from governments on its latest project, so it's not even known whether the project will even be launched. In Europe, Germany, France and Italy are developing measures to ban the project, and there is no certainty about the launch in the USA, although CEO Zuckerberg recently announced that the launch will take place only if the regulators fully agree. He also warned investors that the project might not be launched at all. Other top managers of the social network, as well as a number of important shareholders, criticized the project from the very beginning. PayPal, Visa and MasterCard refused to participate, possibly under pressure from US regulators.
Given the scandals surrounding Facebook, the question arises as to whether consumers want to trust a social network with something as fragile as financial data. On the other hand, more than one and a half billion people in the world still do not have bank accounts, and 1 billion of them have mobile phones. According to the World Bank, now these people pay high commissions for the transfer and receipt of money through the mediation of third parties. The money saved on commissions could make a significant contribution to the economic growth of countries.
Central banks point to two main concerns about financial system stability and identify all network participants as for money laundering, for example, to impede the financing of terrorism. Both issues have not yet been clarified.
Other large companies, such as Walmart, also work on their own cryptocurrencies. Various governments, in the European Union, in China and in Asia, have also approved and set about developing their digital currencies. There are also companies behind governments that indicate that the monetary system should remain in the hands of the latter, as Apple CEO Tim Cook recently hinted at. Various studies have shown that consumers spend a lot more on digital money than cash.
Further development of projects
Due to the crazy increase in the price of bitcoin, many who want to get rich look for other cryptocurrencies that have potential, and expect that will happen to cryptocurrency in 2020 to go to the moon, that is, to grow strongly in price. However, as a Chinese study showed 80,000 blockchain projects, their average life expectancy is only a little over a year. The short life span of most projects does not allow many to earn on such investments.
When looking for a new Microsoft or Facebook, it is especially important to thoroughly study the projects according to various criteria. Find out where the company is located, what kind of team it has and what information it generally has. So at the end of hot 2017, many left billions of euros in the pockets of fraudsters who created fake projects.
In addition to the main cryptocurrency – Bitcoin, Ethereum is also often referred to as "Apple cryptocurrencies", but it met with serious competition in the form of two projects. Among the 50 leading decentralized dApp applications, there are only three that work on the Ethereum platform, all others on the two EOS and TRON networks.
Despite this, an important update to its network is expected in 2020, where a new energy-efficient transaction confirmation method called proof of stake will be introduced. In addition, solutions for scaling the network will also be implemented, and given the approval of regulated futures, the price of Ethereum could rise significantly.
There are also other promising projects that continue to develop, for example, Ripple, BAT, IOTA, VeChain and others.
Regulation of the digital currencies industry
The several countries administrations are already working to create the regulations for the rapid growth of crypto and companies in this industry. If this does not impede innovation, then this is excellent, as it not only reduces the likelihood of using digital currencies in criminal practices like the money laundering, but also gives greater confidence to large investors, allowing them to enter the market faster.
As they say the main tasks of different states administrations is to protect their citizens. After many scandals surrounding cryptocurrencies in recent years, while users lost a lot of funds invested in fake or mysteriously bankrupt projects. For instance, the Dutch government wants to introduce relevant laws and regulations faster than other European governments. In January, the directive will come into force, according to which crypto exchanges and trustees will have to register with the Netherlands Bank, receive an estimation of the compliance of their directors and shareholders and demonstrate that their business processes comply with the requirements of resisting funding of terrorism as well as money laundering.
The arrival of large institutional capital in the industry
It's no secret that large investors are eager to enter the cryptocurrency market. On the sidelines of a number of large banks, they say that bankers advise wealthy clients to invest up to 10% in cryptocurrency in 2020, and many asset managers of very wealthy families work in the same direction. Cryptocurrency companies, such as Coinbase, indicate that they receive hundreds of millions of dollars in futures for storage or trading futures from institutional investors every week. The great thing about the blockchain is that everything is transparent, including transactions and amounts on digital wallets. A recent analysis of Bitcoin wallets showed a very strong increase in the number of wallets with large amounts. What can happen to cryptocurrency in 2020 in connection with this trend indicates good prospects for the industry.
Since only 21 million bitcoins can be created and 4 million lost, their rarity is growing, which, of course, is good for the price. Big money is already entering this market and it remains to observe what effect this will have on the prices of various cryptocurrencies, as well as on the further development of the market.
Finally
Given the aforementioned expectations of what will happen to cryptocurrency in 2020, it becomes very interesting how events will develop, what will actually happen and how this will affect the industry. The forecasts of various experts often differ greatly, like heaven and earth, but the fact that there is a high probability that this will be a year of rapid growth in maturity and further technological development of the industry is beyond doubt.