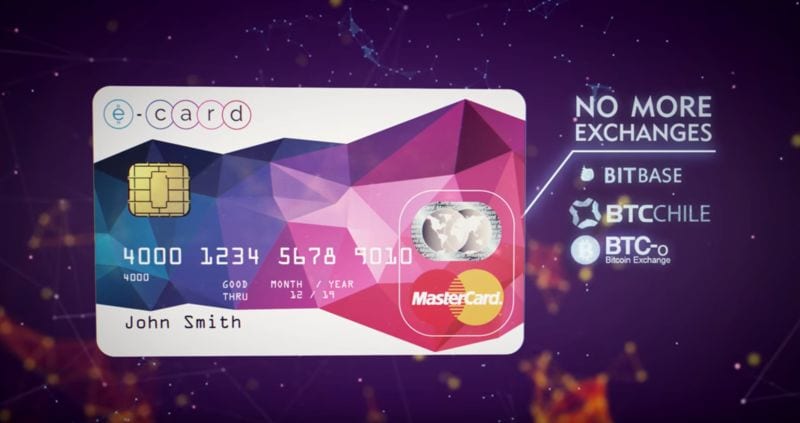 What Cryptocurrency Debit Cards Are Available In Different Countries?
Cryptocurrencies have long ceased to be only a virtual financial tool for online transactions. They not only have a physical embodiment in the form of coins with a chip, but are also increasingly being used when making offline purchases and even when issuing physical debit cards. The latter significantly expand the market for the use of cryptocurrency debit cards and make it possible for them to settle accounts in different jurisdictions.
US Debit Cryptocurrency Debit Cards
Bitpay offers US residents a prepaid Visa card with the ability to instantly exchange two types of cryptocurrencies for fiat currencies. Bitcoin Core and Bitcoin Cash can be exchanged for US dollars or local currencies when you are abroad, using a cryptocurrency wallet linked to a card. For international transactions user will have to pay a 3% fee, as well as $ 3 for cash withdrawal through an ATM abroad. When using a card in the United States, cash withdrawal from an ATM will cost the user $ 2, inactivity will cost $ 5 per month, and the annual fee will be 9.95.
In order to receive a debit Cryptocurrency Visa Bitpay card, you will need to submit personal documents, social security number and residential address when submitting the application. The company issuing Bitpay is a major financial operator processing payments in excess of a billion dollars a year.
The next version of cryptocurrency cards for US residents is the Shift Visa card, which offers only Bitcoin exchange for US dollars, but for free. The card itself will cost you $ 20 one-time at registration, and no annual fee will be charged. What you have to pay for is the implementation of international transactions – 3% of the transaction amount, and for cash withdrawals at ATMs, in the USA – $ 2.5, abroad – $ 3.5 for each cashout transaction. In addition, a Visa Shift card can connect directly to a Coinbase account.
Cryptocurrency-debit cards available for Europeans
Revolut is a British company that offers the Revolut Metal contactless card, which provides ample opportunities for exchanging several cryptocurrencies, such as BTC, BCH, ETH, LTC and XRP for more than one and a half hundred fiat. The card can be used wherever Mastercard works and allows cash withdrawals of up to 600 euros per month. In addition, when making purchases using this card, users will receive 1% cashback, but its use and service will cost about $ 16 per month.
Another project from Britain has gained great popularity throughout the European Economic Area – Wirex, which offers Visa debit cryptocurrency debit cards. The physical version of the card has a chip and a PIN code, as well as the ability to replenish a BTC, ETH, XRP, LTC card. Also, quite recently, the company added the ability to load the card with WAVES tokens. Cryptocurrencies can be exchanged for British pounds, US dollars and Euros. For purchases paid by Wirex, you will receive 0.5% cashback. It will cost users $ 1.5 a month, cash out at a European ATM – $ 2.5, and outside it – $ 3.5. In addition to the European Union, the company plans to enter the markets of North America and Asia.
The physical prepaid cryptocurrency card from Cryptopay is a variant of the same virtual card, it is equipped with a chip, but its contactless version is available only in Russia. The card provides the ability to exchange BTC, ETH, LTC and XRP for fiat currencies for a commission of 3%. Cash withdrawal through an ATM will cost $ 2.5 per transaction.
New projects
Debit cryptocurrency cards are becoming increasingly popular and widespread, so many startups in the fintech field are now associated with them.
Monaco, company that is now called Crypto.com, began sending out prepaid cryptocurrency cards to its customers in Singapore last fall. In addition, thanks to the Metropolitan Commercial Bank, Visa cards will be issued in the United States. The card allows its holders to conduct transactions with major fiat currencies, Bitcoins, Ethereum, as well as their own MCO tokens and Binance tokens (BNB). Cards are tied to the owner's cryptocurrency wallet.
---
The Swiss startup Aximetria offers a card that supports BTC and ETH cryptocurrency, allowing you to shop at offline stores using the exchange for regular paper currencies. Aximetria is a physical prepaid card tied to a cryptocurrency wallet. Such a debit card can be ordered even through the app for Apple devices. In recent times, it has also become available to residents of Russia.