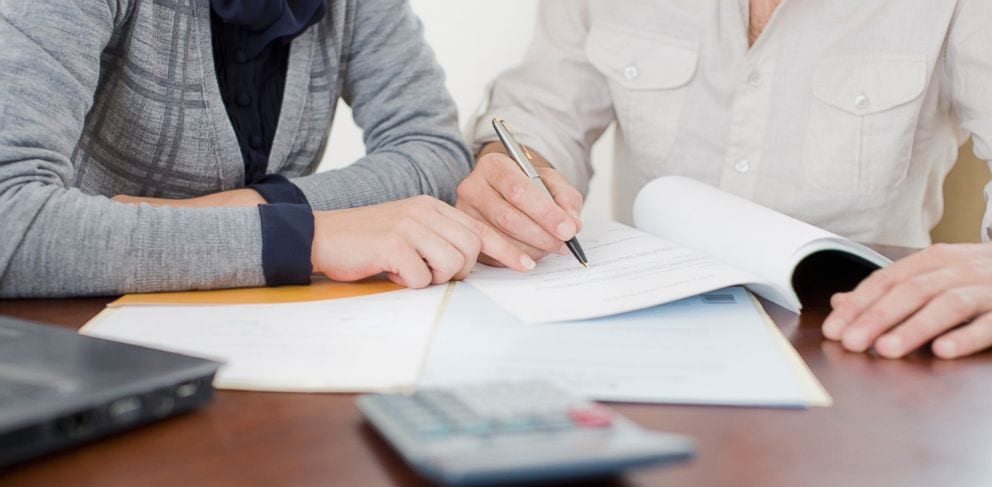 What You Need To Do To Apply For A Credit Card With Fair Credit?
The level of credit determines the financial possibilities. About 30% of Americans have a credit no higher than the level called a "fair credit". Many people have even a lower credit rating, and some have no idea what credit scoring is and how it can affect their lives. It will directly affect when you apply for a credit card with a fair credit.
If your credit is no higher than fair, you are unlikely to have good conditions, low interest rates and large amounts of loans. Moreover, the likelihood of refusals increases when you apply for most credit cards or when requesting other loans. You will only have access to apply for a credit card with fair credit, which will offer fairly tough conditions and high interest rates.
In addition to obtaining loans, bad credit will affect many areas of your life, such as insurers, employers and landlords, when you want to rent a house. You can get a refusal for a good job, especially if you need to deal with money there. Insurance rates for you will also be higher, as well as interest rates on loans.
But if you want, you always have the opportunity to improve your credit rating. You can apply for a credit card with fair credit and begin to use it responsibly, maintaining a low balance and making payments in a timely manner.
If you are interested, you can read further to find out everything you need about where and how to find creditors to apply for a credit card. We have collected and analyzed all the information about this so that you can start improving your credit today.
How to apply for a credit card with fair credit
There are many credit cards that offer different bonuses, cashback, points, miles, and so on. At the same time, such credit cards usually place high demands on borrowers and in particular on their credit score. A credit score below 660 will most likely not allow you to get one of these credit cards, so we recommend that you consider the options that we described below. Such credit cards will most likely be approved for you and will help you to gradually rebuild your credit to a higher level.
Student Credit Cards
When you need to apply it does not mean that you have bad credit. You can be just a new borrower who has never used loans and credit cards, so no one knows how much you are a responsible borrower and how risky you are for lenders. That is why your credit score starts at low levels, until you prove that you can be trusted with your credit behavior and that you are responsible for your financial obligations.
Many banks offer credit cards for students who are just starting their independent financial life. Having received such a credit card, you can start building your credit, albeit at a higher interest rate, than their subprime or secured counterparts, which we will take a closer look at. Applying for a credit card for students is fairly easy. One of the main requirements for the borrower is to go to college.
For example, Bank of America Cash Rewards for Students is one of the excellent options for such credit cards. This credit card does not have an annual fee and offers a 3% refund for purchases on the Internet and payment of gasoline.
Also a good option for students is a Journey Student credit card from Capital One, offering a cashback of 1.25% if your balance is fully repaid.
Secured Credit Cards
While most credit cards are unsecured, there are also secured credit cards, which are a good option when you need to apply for a credit card. What they are and why they are a good option for a fair credit.
The application process in both cases is almost the same. The borrower will need to provide personal information, social security number, information about your income and information of your employer. After the creditor checks all your information, on its basis he will be ready to make you a certain offer on conditions and credit limit.
At this stage, the differences between secured and unsecured credit cards begin, since when you make a secured credit card, you will need to make a deposit, the amount of which will depend on the credit line. The deposit in this case will be used as a secure of a credit card.
After making a deposit, the secured credit line will be approved by the issuer of it, who can use your deposit as collateral if you do not pay the credit line on time.
If you fully cover all debts on a credit card, that is, reduce the balance to zero and decide to close this credit card, then your deposit will be fully refunded to you. Try to make monthly payments in full and on time so that your credit score constantly grows and then you can count on approval of credit cards with more favorable conditions.
Popular secured credit cards such as Discover IT have a 2% cashback and 25.24% annual interest rate, or, for example, a Capital One Secured Mastercard credit card has an increasing credit line for 5 months at 26.99% per annum. These are just a couple of examples of similar credit cards. You can find a complete list of credit cards to help you recover or line up your credit in our financial blog.
Subprime credit cards
When you are looking for a suitable option, you often come across such a concept as a subprime, but what is it? Most banks have a basic interest rate that they are willing to offer borrowers with good credit and a good credit history. If your credit cannot be called good or you have problem points in your credit history, then banks are considering the possibility of providing you with subprime rates.
Subprime is a higher interest rate, which is higher than the principal. You will have to pay higher interest because the lender is not sure that you will be able to pay the loans in full on time. A subprime sounds like a bad deal, but when you want to apply for a credit card with fair credit, it gives you a chance to make timely payments in full and quickly enough to improve your credit and switch to better offers from creditors.
In most cases, such a credit card without security deposit will have additional annual fees, and possibly also monthly fees. While secured cards usually have significantly lower fees, subprime credit cards may offer you additional incentives to which you otherwise would not have access and the opportunity to change the situation with your credit rating for the better.
Learn more about credit cards
.
In order to apply for a credit card, you just need to ask in your bank or any other one, preferably well-known and reliable, about the options that they have for your case. Many banks offer various credit card options for a fair credit or lower.
---
Read our financial blog to learn more about credit cards for different credit, loans and personal finance management.