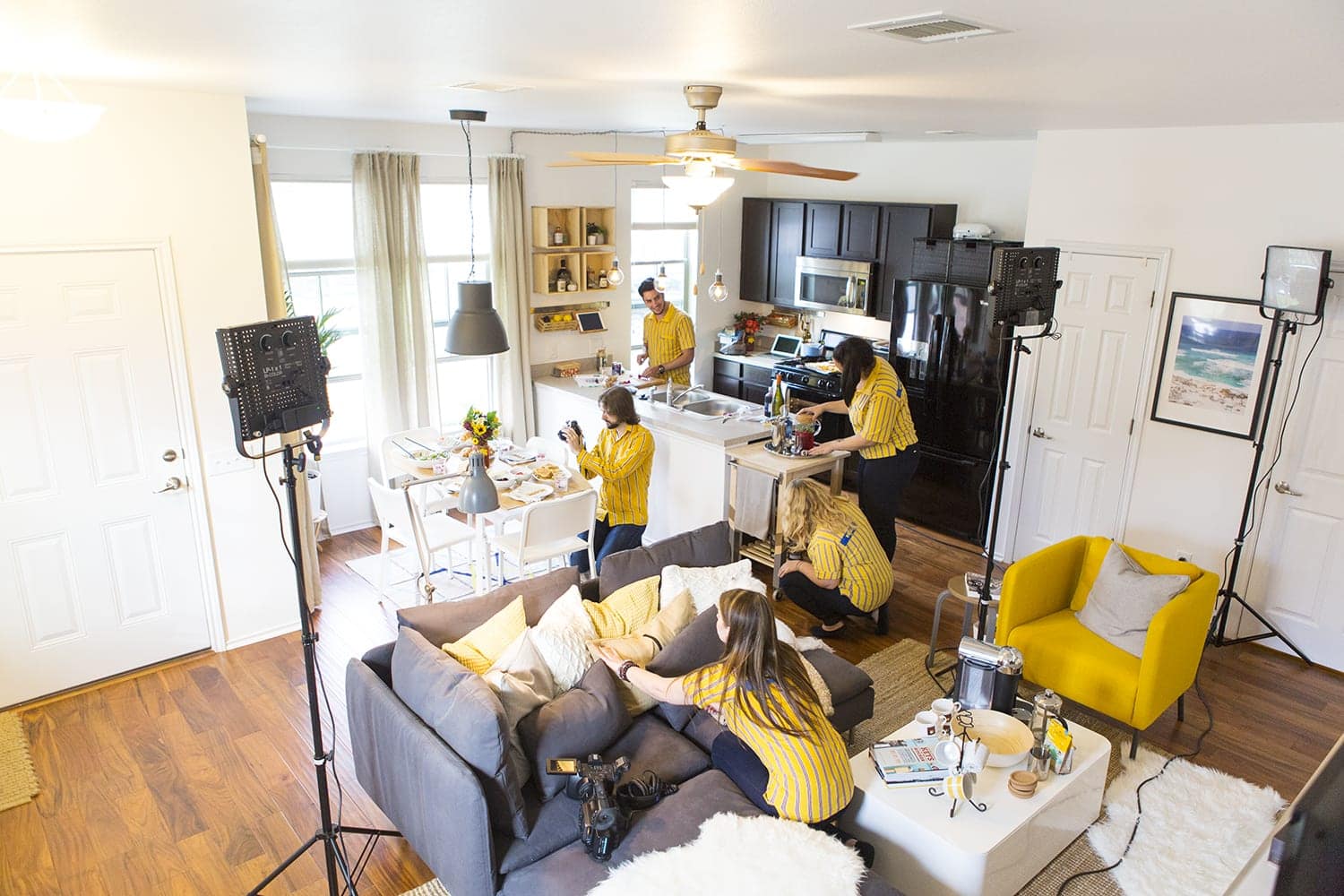 Visa® IKEA® Credit Card Review. What Is The Profit?
Credit cards offer today a lot of different programs with their advantages for different consumers with different needs and demands. IKEA® Visa® is one of the options that can offers reliable rates, as well as a program to receive rewards when making a purchase from certain categories. Today, we offer a credit card review that will help you find out if IKEA® Visa® is worthy of being one of your credit tools.
Like all other credit cards, IKEA® Visa® has its advantages and disadvantages, which depend on your needs and lifestyle. You can earn a lot of rewards by making purchases, but this credit card has a non-flexible incentive program, which can limit your expenses in small quantities every month.
What you need to know about IKEA® Visa® credit card
So, what can Visa® IKEA®  credit card review tell potential users about? Read on to determine for yourself how it suits you in your lifestyle, as well as depending on your requirements for credit cards.
The IKEA® Visa® credit card is a great way to earn rewards, with solid reward rates for a store card, in almost any place where Visa® cards are accepted.
You get the maximum cashback of 5% in rewards in US dollars for IKEA purchases, including Traemand and TaskRabbit, which is one of the highest results. You will also receive 3% in the form of reward when paying utility bills, buying groceries and food. In addition, you will receive 1% back in Rewards Dollars on all other purchases.
Until your balance reaches $ 15, the Rewards Dollars will accumulate. After that, they are converted into a certificate and automatically issued along with your monthly account statement.
You can also get a $ 25 bonus certificate when you sign up for the card, provided you spend $ 500 or more outside of IKEA, Traemand and TaskRabbit during the first 90 days after registering your IKEA® Visa® card.
The IKEA® Visa® store credit card has reward rates in the bonus categories that are valid without annual fees. Also, you can get the best reward rate for making purchases using a simple credit card with a refund, such as the Citi® Double Cash Card in non-bonus categories. Thus, you can get 2% cash in the form of a cashback Citi card when paying for purchases, also without having to pay an annual fee.
Visa® IKEA® credit card review will introduce us to all the pros and cons of this card
The simple process of applying for registration IKEA® Visa® credit card does not complicate your life, since in this case it is only this credit card that is considered, and not all that the issuer currently has different credit cards. You only get what you came for. You can get this credit card by going through the most simple application process. Also, with its help, you will earn IKEA rewards for purchases almost everywhere.
The Visa® IKEA®  credit card review tells us about disadvantages that include the fact that it has a high interest rate and can lead you to large monthly payments for the use of credit funds that you will use after the expiration of the grace period. In addition, certificates of reward have a short period of validity and are issued automatically in small portions. Among other things, the shipping charge can be quite high when shopping online. Thus, it may take a long time to earn your rewards.
In order to receive a $ 15 reward certificate, that Visa® IKEA® credit card review tells us that this can be costly. You will have to pay $ 300 for IKEA, $ 500 for utilities, food or groceries, or as much as $ 1,500 for other purchases to earn $ 15 in rewards.
This process can be accelerated if you buy furniture that is generally more expensive, but usually you do not buy furniture monthly, and using the IKEA® Visa® credit card for all your purchases may not always be beneficial due to a fairly high interest rate.
Another significant disadvantage is that certificates have a short duration, only 45 days, and Premium Dollars 36 months, after adding them to your IKEA® Visa® credit card balance. Also, the automatic issuance of certificates limits your ability to manage your rewards. You risk spending more than you originally expected because of this reward system. Visa® IKEA® credit card review shows us that it will most likely be relevant and beneficial for those who regularly make purchases in IKEA stores
Regularly check your account to be able to opt out of autopayment and see the availability of reward certificates. This will make it easier for you to manage your account and your rewards for use.
The location of IKEA stores will not work for everyone
IKEA stores are most often located near large cities, so it may not be convenient for you to use an IKEA® Visa® credit card online, however, in this way, delivery charges can be quite expensive for you and it can completely eat your rewards. For the delivery of small items you will have to pay from $ 9, and large items can cost you $ 39, which means there will be quite a lot of rewards.
The annual interest rate is quite high, but not so much when compared
IKEA® Visa® offers a relatively high interest rate with average US  credit card and offers of 21.99% per annum for your purchases. However, if we compare this indicator with cards from other stores, this is quite a good deal compared to the average 27% interest rate of credit cards in other stores.
However, it should be borne in mind that if you use the IKEA® Visa® credit card to transfer the balance, the interest rate will rise to 23.99%. On the other hand, you can get on one of the regular promotional offers from IKEA® and get a discount, an additional grace period or a delay in the payment of interest rates.
Who would benefit most from an IKEA® Visa® credit card?
Visa® IKEA® credit card review shows us that this credit card will be an ideal option for those who like to make frequent changes to their home and live close to one of the IKEA stores. In order for the IKEA® Visa® credit card to be profitable, you will need to make purchases at the indicated stores at least once a month. Also, your business can be tied up with furniture of other people's houses, then you will regularly purchase something in IKEA stores and you can earn quite large rewards.
---
Apparently IKEA® Visa® credit card is not an offer for everyone, but for those described above, this would be a good enough option to earn rewards. If you do not treat to these people, then you can consider many other options by reading our financial blog.