Opportunities Citi Diamond Preferred Card Can Provide
One of the leading banks in the world, CitiBank, did not accidentally earn a reputation for being the best. This bank provides one of the most extensive credit card choices, which have many advantages. Some of CitiBank's credit cards offer very low-interest rates, which allow them to take advantage of their full potential.
For those borrowers whose credit rating is at a high level, CitiBank offers the Citi Diamond Preferred Card, that when transferring the balance from other credit cards during the first four months after registering the card, makes it possible to use one of the lowest annual interest rates in the United States.
If you have good credit, then most likely you lined it up for several years, making a lot of effort. Now, with the help of the Citi Diamond Preferred Card, you will be rewarded for your time and effort. A good reputation is worth a lot!
With this credit card, you now have a great opportunity to deal with your debts, which are usually difficult to pay in full due to high-interest rates on credit cards. One of the ways to alleviate your debt situation is to consolidate your debts and transfer the balance from different credit cards to one that has the lowest interest rate.
We propose here to consider in more detail the benefits of the Citi Diamond Preferred Card and the opportunities it provides for people with a high credit score. Find out how you can free yourself from the pressure of a lot of debt by reading further this article.
What Diamond Preferred Offers in 20220
The Citi Diamond Preferred Card will provide its holders with access to the Citi Private Pass and Citi Concierge services, which are rewards and bonus programs for travelers and tourists with excellent credit. You will also get one of the best defenses against fraudulent transactions with this credit card.
With good credit and with passion or the need to travel, you will have the opportunity to use ATMs located throughout the world, as well as CitiBank branches themselves. Wherever you are in the world, if you have any questions related to payments, your bills and credit cards, you can get help and advice from qualified CitiBank employees.
Cheap international transactions, as well as a long grace period during which you do not have to pay an annual interest rate, are just one of the few advantages offered by Citi Diamond Preferred from CitiBank.
The main advantages of Diamond Preferred include the quick repayment of your debts when transferring the balance from other credit cards because the interest-free period of 21 months provides an excellent opportunity to rectify your situation with debts that will be easier to pay due to the lack of additional payments. This will help you save significant amounts on paying an annual interest rate.
However, do not forget that any credit offers, like credit cards, have their own nuances, which in different situations can be both advantages and disadvantages. Depending on your circumstances, it will be convenient or inconvenient for you to use this credit card.
Benefits of Citi Diamond Preferred in 2020
CitiBank offers many amenities to those who register and will use the Citi Diamond Preferred Credit Card. In addition to the lack of interest rates during the first 21 months of a balance transfer, as well as the absence of a balance transfer charge at this time, Diamond Preferred users will not be able to pay an interest rate during any new purchases made during the first year of using the credit card after registration.
Unauthorized purchases will cost you $ 0, as the responsibility will be covered by the protection of Citi Identity Theft Solutions. This is a great way to protect your money from scammers if they can gain unauthorized access to your CitiBank Diamond Preferred credit card.
To ensure that your good or even excellent credit rating remains so further, this credit card gives you access to information about the status of your credit, which will cost you absolutely free. You will be able to track the movement of your credit scores and take measures in time to improve the situation.
These advantages provide an excellent opportunity to keep the situation with your credit under your control. You can noticeably reduce or fully pay back your previous debts on other credit cards without overpaying for the annual interest rate of the card issuer. In addition to everything, you will be exempt from the annual fee for servicing the card, which is important and a significant additional benefit.
Citi Diamond Preferred properties that may not suit everyone
Diamond Preferred is not a credit card option that will reward you for every purchase. You will not receive cash back from purchases, regardless of their categories. This card will, first of all, give you the opportunity to get rid of debts with a high-interest rate, without charging for this in the form of fees and interest.
Also, you will not receive a reward for registering a card. The main reward remains the absence of a long-term interest rate and the absence of balance transfer fees, which usually range from 3 to 5% of the amount of the transferred balance. This is an important aspect, given the almost two-year absence of the accrual of the annual interest rate.
After the 21 months preferential interest-free period, the annual interest rate on the Citi Diamond Preferred card will be variable. Its level will depend on your solvency and range from 14.49% to 24.49% per annum. The balance transfer fee will be determined by the number of funds transferred from other credit cards and will cost you at least $ 5 or 5% if it will be more.
The main thing you need to understand when deciding whether to use the opportunity to transfer your balance to a Diamond Preferred credit card is how you will pay off old debts on previous credit cards during the grace period of use.
If you have a clear payment plan to pay off your debt, this credit card option for debt consolidation will be a good choice for you with favorable terms.
Citi Dimond Preferred is an excellent credit card for those who know how to manage their different loans and therefore has a high credit score. Thanks to the terms and conditions offered by CitiBank, you can significantly save on paying your debts thanks to a long interest-free grace period of almost two years.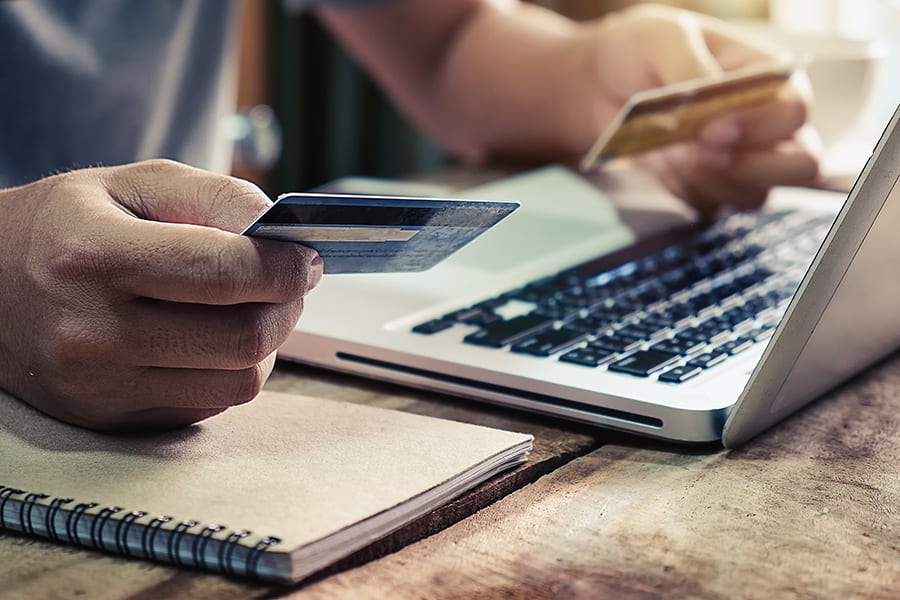 Summarize the review
A good credit rating is often earned by creating different types of debts and loans that are paid on time and in full for a long time.
At the same time, these debts can cost us quite a lot and weigh on us for many years in a row, without allowing us to breathe freely. If you find yourself in a similar situation, then a good solution for alleviating your fate can be debt consolidation and balance transfer to a credit card that offers favorable terms in the form of a long grace period without charging an annual interest rate.
Citi Dimond Preferred is one of the few options that offer such conditions for those who want to pay off their debts while having good or excellent credit. As well as almost any credit card from CitiBank, it provides an opportunity to get a reward as a member of the CitiBank system.
At the same time, mainly for what it is issued, it is not remuneration, because cashback or other reward systems are not offered. The main purpose of Dimond Preferred from CitiBank is the ability to use the absence of an annual interest rate for 21 months when paying off debts after a balance transfer.
In the first almost two years, you will be able to pay only that money you directly took, significantly saving on the absence payment of the issuer's interest. If you want to receive cashback from each of your purchases or to be able to pay bonus miles for tickets, you may consider applying for another credit card.
Like CitiBank, many other banks and credit card issuers will have different options for you with many advantages and different reward systems. Once you have settled with the bulk of your debts, you can safely choose the credit card offer that will best suit your needs and preferred lifestyle.
You can find reviews of many other interesting credit card options in our financial blog, as well as a lot of other useful information regarding personal finance, credit, loans, and other financial issues.
---
If your credit cannot boast of excellent condition and a high credit score, then you will be able to find loan offers with no credit check, as well as credit cards for a low credit score. Confused in the choice among the many offers and do not know what to choose? Feel free to email us and get advice from our financial experts. Leave a comment below or ask your question.
You can also use the loan application form located on our website to find out what you can count on.
---
F.A.Q.
What credit score do I need in 2020 to get a Citi Diamond Preferred Card?
If you have a good credit score, you usually needed a FICO® Score 670 or above, and you will get the Citi® Diamond Preferred® in 2020.
Does Citi Diamond Preferred charge foreign transaction fees?
The Citi Diamond Preferred foreign transaction fee is 3%.
What is the credit limit on a Citi Diamond Preferred Card?
$500+ Credit Limit. To get a credit limit, you need to approve your account.
What annual fee charged for Citi Diamond Preferred Card?
Citi® Diamond Preferred® Card has no annual fee.