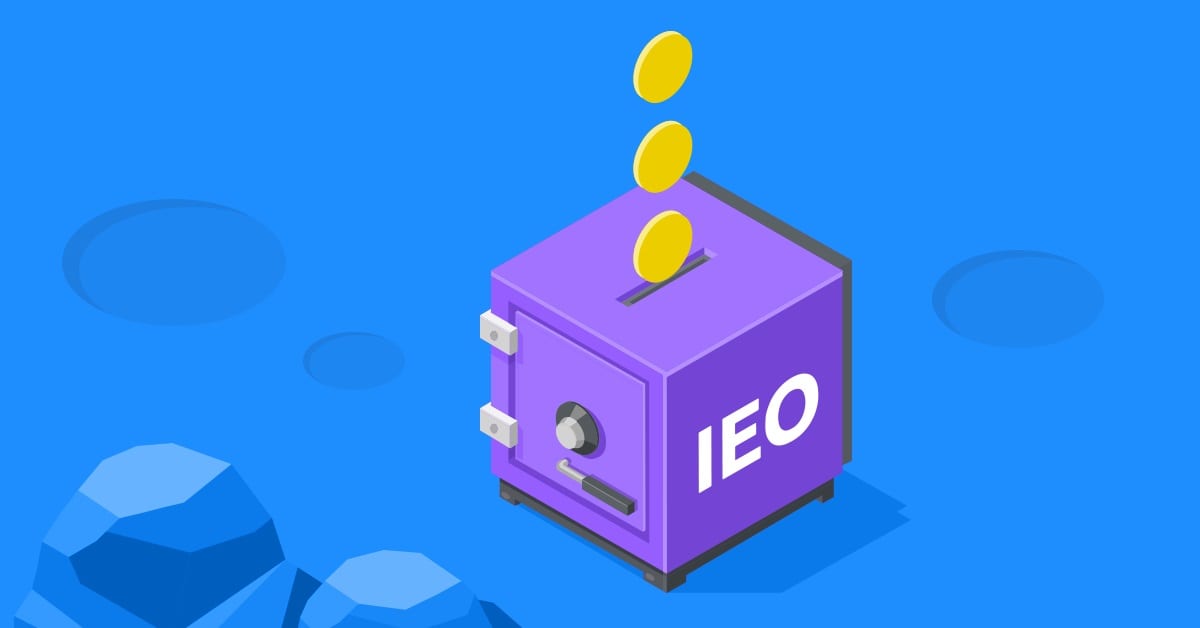 Kucoin Spotlight to OK Jumpstart: Initial Exchange Offerings Analyzed
Since many countries have turned against the Initial Coin Offering, no one has refused them anyway. Attracting investment in cryptocurrency projects was simply renamed to Initial Exchange Offering (IEO). Initial Exchange Offerings, that shows us the number of cryptocurrency exchanges, has only increased and the supply of tokens continues.
ICO becomes IEO
Thanks to the success of the Binance Launchpad, the Initial Exchange Offering became a hot topic, raising the price of BNB to new highs, and other exchanges set about developing their own platforms. Less than two months the number of such tokens selling platforms increased 6 times. Now Binance Launchpad has high competition from Bittrex IEO, Bitmax Launchpad, Kucoin Spotlight, Huobi Prime, OK Jumpstart and other companies.
The system to start the exchange of tokens, offers interested parties such advantages as an increase in the volume of trade and a percentage of issued tokens for exchanges, for which the growth in demand for their own tokens was also beneficial. In addition, exchanges can be paid for listing. Projects that want to launch their token will have to pay to add it in exchange.
For projects, however, the Initial Exchange Offering offer the opportunity to connect to a large pool of investors, promote the exchange of their tokens, and also receive a guaranteed liquidity listing. Initial Exchange Offerings Analyzed and offer investors also their advantages. Now they will get easy access to new tokens, and the platforms through which they will do this have already been verified, since they are already familiar to them. After adding tokens to the list of exchanges, tokens can bring profit to investors.
Binance Launchpad is a huge success, so there is a risk of a glut in the IEO market, as happened in 2017 with ICO. Sales of Binance Launchpad tokens give more than 300% of income to investors, until a glut of this market has occurred. In the future, if this happens and the number of IEO platforms grows dramatically, the percentage of investors' profits will noticeably decrease, and the quality of projects will most likely fall. But until this happened, the initial exchange offers became very popular among exchangers, projects and investors.
Next, we will briefly review the features and settings of existing IEO platforms, their success and rules for investors who want to participate in them.
Analyzed initial exchange offerings from Kucoin Spotlight to OK Jumpstart
Kucoin Spotlight has a native KCS token, which performance is up to 3 times per month. There are located the Multivac project and participate in the "first come, first served" principle. It Requires customer identification KYC. The Kucoin Spotlight project calls itself "people's exchanges." Tokens are only acquired using the native Kucoin KCS token. The first project to be launched with Spotlight, Multivac, is a flexible block chain solution that includes segmentation to ensure high throughput. The project has recently been busy reworking its interface and updating the API, starting work on the Kumex platform, which will also use the KCS token.
Bitmax Launchpad is a Bitmax exchange derivative using its BTMX token, which can give an increase up to 6 times in one month. Bitmax Launchpad participates in the DOS Network (DOS) project, whose performance has fallen by 14 percent in the last 24 hours. It requires customer identification and participation on the principle of "first come, first served."
In general, Bitmax is a new exchange with a new platform for the sale of tokens. Her BTMX token was implicated in disputes over distribution assigned to private participants in the sale. However, the exchange raised everything up a notch with the BTMX token following its example.
Bittrex IEO is a Bittrex International project that does not have a native token. The posted Raid project (sale of tokens is canceled), the way of participation is the same as in previous projects – "first come, first served" with the required customer identification KYC.
Bittrex IEO does not have its own token, but has a favorable and longstanding reputation in the industry. Bittrex International's decision to host IEO was implemented on schedule. Bittrex would sell 17 percent of all Raid tokens, which is significantly more than the 6 percent offered by Binance.
The IEO Huobi Prime platform project from the exchange of Huobi has its own HT token, which gives performance up to 2 times per month. Participation in the project requires you to know your client, and also uses the principle of "first come, first served." The posted projects is TOP Network.
Huobi called his IEO Direct Premium Offer (DPO), which will force running projects to place their tokens directly on the accounts of participants. Participants will have the opportunity to instantly exchange them for their own HT token.
At the same time, Huobi Prime promises a rigorous selection process to ensure that only premium projects are included, early access to coins at below-market prices, as well as entry not only for professional investors and VIPs, but also for retail investors.
Startup TOP Network is the first project of the Huobi Global platform. This project provides low-cost messaging, call, video, VPN, CDN and IoT services, which now run their own DPoS block chain. To be able to participate in the sale of tokens will require a full verification of the account of Huobi Global and the average monthly ownership of 500 HT.
OK Jumpstart is Okex's IEO, which has its OKB token with a capacity of up to 2 times per month. Okex's IEO also hosts the TOP Network project and has the same participation conditions as all described above with the same principle of service and KYC.
Not so much is known about this IEO platform, only what was written on the blog. Most likely, to use projects placed on OK, Jumpstart may have to use native OKB tokens, which cannot be brought out of the system, because they are not a blockchain asset.
IEO Bgogo Apollo Exchange Bgogo has a native BGG token and a hosted Armor project. Participation first came, first served, and requires more than 60 points on the exam, which was necessary to pass to investors on the subject of knowledge of the project. Also use the rule Know Your Client. The Armors project (ARM) has the goal of ensuring the security of the blockchain, such as monitoring wallets and other technologies.
Summarize
Recently, the undisputed market leader Binance has announced a lottery entry system to sell its tokens. In this case, it will be necessary to keep the BNB for at least 20 days in order to further raise the price for the token. In addition to the six exchanges described here, participating in IEO, three more will join, such as Exmo, Probit and Exmarkets.