How To Carry Out New Year Party Shopping Efficiently
Holiday sales in the USA are a tradition and an integral part of American culture. These days, you can really save well if you reasonable approach to shopping. To carry out New Year party shopping, you need to take into account some points that will help you buy all the gifts that you wanted to give to your close people and friends, while saving as much as possible.
How many discounts and special offers, so many opportunities to spend money on yourself for your family. But is it worth rushing to the offers of stores? How to be sure that the selected offer is really profitable, and not just another advertising move, or worse – the scam bait? We took care of you and wrote some tips that will help you efficiently carry out New Year party shopping and navigate the world of American sales this holiday season.
Black Friday
Black Friday marks the unofficial start of holiday sales in the United States, and more and more in other countries of the world. Many large retailers offer discounts on popular gift items such as electronics – smartphones, tablets? computers and others, clothing and shoes, as well as household goods. As a rule, promotions begin a few days, or even weeks before Black Friday, and continue until the new year.
In recent years, many stores also start selling themselves under the slogan "Black Friday sale" not on Friday, but a few days before Friday and they last a few more after Friday. Of course, shops do this in pursuit of greater profits, but buyers only benefit from this, as they have more time to look for really worthwhile offers. In this regard, here are some tips from the shoppers on how to efficiently carry out New Year party shopping. 
Go to the stores websites with the goods you are interested in a few days before the "Black Friday" to find out when they start selling and how many offers will be valid. Make sure that you have not missed any notes about the quantity of a product that will be sold at discounts. Often stores make limited offers and you may not have time to buy goods at a discount, simply because they will be sold out to you. This often happens with the most popular and trending goods this season.
Also make sure that there are no conditions for the discount to affect the product you are interested in before deciding where exactly you will buy this gadget, for instance, as soon as sales begin. For example, an iPhone or tablet may be at a big discount, but only when connected to a certain mobile operator, or the discount on a computer is only valid if you purchase an additional guarantee.
When comparing offers from different stores, pay attention to details. The same-looking goods, even of the same model, can have different characteristics, which will affect the difference in price.
Cyber monday
Have you had time to buy a Michael Kors handbag or G-Shock watch on Black Friday discounts? Don't worry, you still have a chance for New Year party shopping and get a discount on Monday following Black Friday, and often in the next few weeks. Cyber Monday is a popular day of huge sales in US online stores. As with Black Friday sales, many stores make unique discount offers for online purchases.
Christmas Sales
Starting from Black Friday until Christmas, US stores conduct promotions and sales under the slogan "Christmas Sale" at December 24th-25th. Christmas sales are traditionally considered the most ambitious and most generous on discounts for the whole year. Naturally, the largest selection of products in online stores at the very beginning of Christmas sales.
As Christmas approaches, the assortment of goods at sales decreases noticeably and it is no longer always possible to buy a thing you like or choose the right size. Goods are bought back so quickly that stores do not always have time to update availability information on their sites. Christmas Eve discounts may up to 80%, but don't delay your purchases at the last moment of the Christmas Eve, because you may simply not find what you need after a big sale. It is better to use a personal loan to buy gifts earlier at a slightly higher price with a lower discount than to leave your loved ones and yourself without welcome gifts.
Walking around the Internet in the holiday season, it is safest to make purchases in trusted online stores and not succumb to too huge discounts from unknown sellers. For a list of popular stores with which you can be sure of your purchases. Enjoy safe shopping by following our tips.
A New Year sale
New Year and New Year discounts close the main sales season in America. Since the main winter holiday in the USA is, after all, Christmas, and not the New Year, the New Year's sales are not as large as Christmas ones. New Year's sale lasts until the end of January: everything that did not have time to sell for Christmas is being sold. There is no longer such an abundance of goods and such big discounts as before Christmas, many sizes and colors are missing. However, you can still find interesting offers from stores.
How and when is it profitable to buy?
Of course, the most profitable shopping during holiday sales. Most chain stores often have sales, and products in the SALE section are updated daily. To efficiently carry out New Year party shopping get the chance to use biggest and most attractive offers can be found on holidays. Sales take place in the USA all year round, when stores try to get rid of the stale goods of the old collections at the end of each season, they necessarily lower prices before major holidays, such as Memorial Day in May, Independence Day and, of course, before Christmas. In addition to the holidays, stores often carry out one-day sales, arranging rainy days when you can buy goods many times cheaper than the original cost.
Follow the store, subscribe to store news and stay up to date with all the special offers and discounts. For example, in one of Macy's, one of the largest and most popular American retail chains, one can often find clothes, shoes and accessories at lower prices than on the websites of the brands themselves, especially during short sales. There you can find models that are not on the official website of the brand or the size of some model that is not available on the official website. Sometimes, for the sake of this opportunity to buy what you need, you should use the support of creditors, if you did not initially expect such a chance.
Most often, you will find Wal-Mart Stores stores that sell all kinds of goods and products and belong to one large network. Also in the very popular Masy's scattered across the country it is worth taking a closer look at clothes and shoes, electronics are also sold there. In almost every area of the city, you will also see Costco department store self-service stores. You can search for electronics at Best Buy Co, but if you are interested in products, then you have the supermarket chains Kroger, The Great Atlantic and Pacific Tea Company, as well as the small 7-Eleven.
Fans of the "all at one price" system are waiting in Family Dollar and Dollar Tree stores, where, as the name implies, all products cost 100 cents, and in Dollar General prices can be slightly higher.
Also in many stores you can try to bargain. If you laid eyes on an expensive thing, call the manager and discuss with him the possibility of discounts, for example, based on the fact that the subject of your dream has a slight defect, is in the window for some time or was a demonstration model, if in another place the same sold cheaper. Those who wish to save money are advised not to neglect coupons. They are not in vain very popular because they really work. They are printed in newspapers or on packages of goods, they will allow you to buy things at a discount.
If you are planning to visit a large department store, be sure to visit its website the day before, where you will certainly find information about discounts, special promotions, and happy hours, all the same coupons can also be found there. This approach often allows you to save enough to recoup the costs of credit funds that you use for New Year party shopping.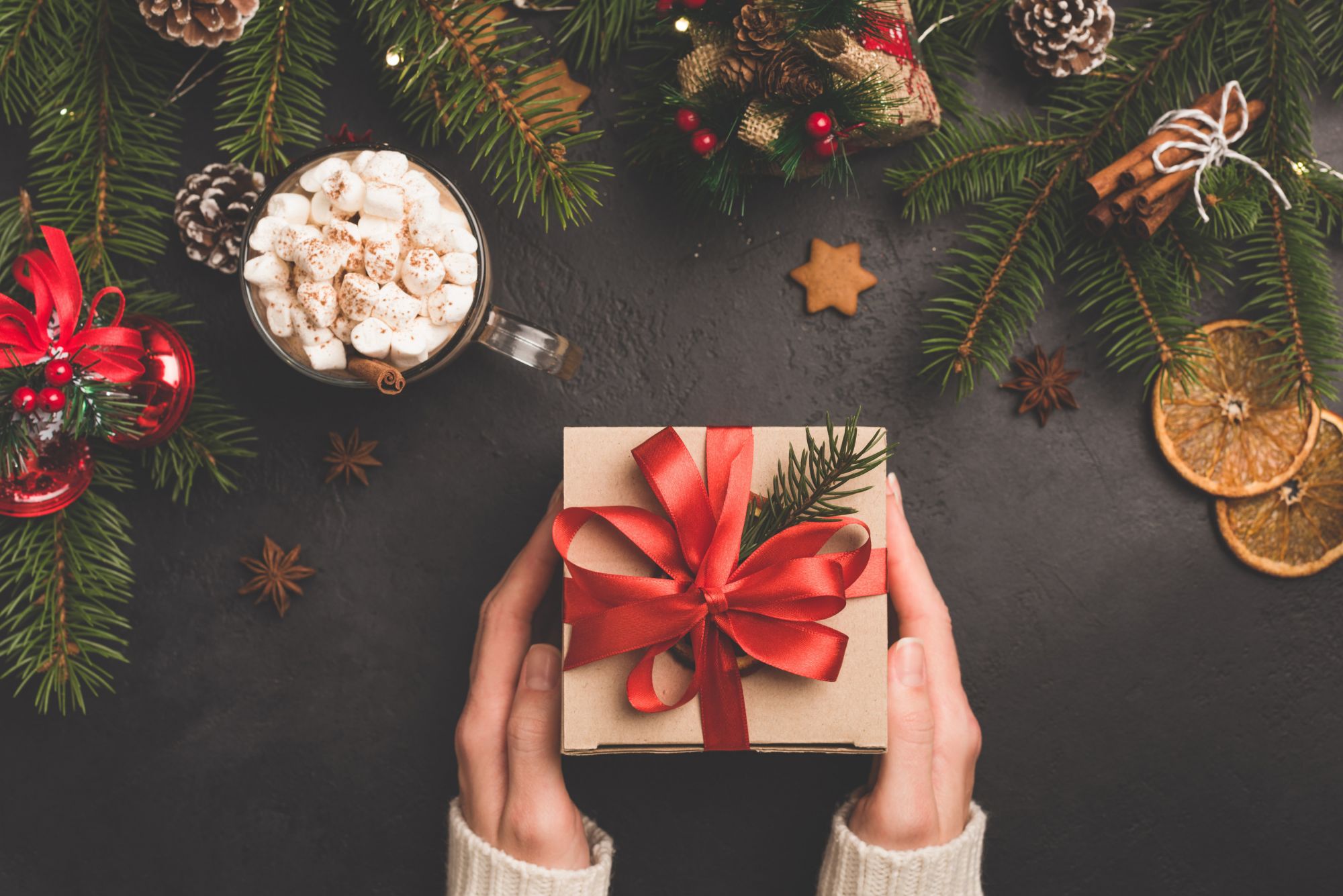 Observe safety measures and save your money
Do not give in to excessively tempting offers in search engines or social networks from unknown sellers. Fraudsters can offer huge discounts on popular products in order to get your information. By contacting them, you will voluntarily give away the data of your payment method, and your order will remain virtual.
Many retailers offer to use their mobile applications in exchange for an additional discount. To protect yourself, download mobile applications from the official websites of online stores. Fraudsters can create so-called "impostor applications" in order to get your personal information.
Be sure to use a secure Internet connection – avoid making purchases , especially payments, using public Wi-Fi. If you still have to surf the Internet through public Wi-Fi, you can always create a personal account on the website of the online store and add goods to the basket, and pay already in a secure Internet space. The store will save the added goods in the basket if you added them there, after entering your personal account. 
Take advantage of the opportunities that open during the holidays to efficiently carry out New Year party shopping. Use a personal loan https://app.fnews.today/welcome if you are not sure if your budget is enough for all purchases. Since in spite of the fact that you have to pay the interest rate, big discounts compensate for these costs and you can even save extra on this. We hope our tips were useful to you. Remember them not only during the holiday shopping, but also at any other time, so that shopping is always profitable and safe.