Want To Apply For A Credit Card? Here Are WalletHub Founder Advices
One of the first services in the United States that offers full daily control over credit reporting, and available for free – WalletHub, conducted its next post-holiday study of consumer sentiments and impressions of Christmas and New Year shopping. Below we will dwell on the results of this study in order to better understand the question of when the most optimal time to apply for a credit card comes, which becomes especially relevant due to debts arising during the holiday shopping.
The WalletHub project was created by Odysseas Papadimitriou to make it easy for all ordinary people to manage and control their financial and credit life without unnecessary effort and expense. This allows you to respond in a timely manner to negative changes in credit status and helps to quickly take measures to prevent such modification. Thanks to this, you will be able to improve and maintain at a high level your creditworthiness.
Having successfully worked for more than a decade and a half in the field of finance, including as the marketing director of such a large financial company as Capital One, having earned more than half a billion dollars for it, the founder of WalletHub Odysseas Papadimitriou saw the pains and needs of ordinary people regarding personal finances. First, he decided to help Americans find the best credit card options for their needs by creating the CardHub service, which allows you to very clearly compare different credit cards by various parameters, after which, expanding functionality and transforming, the WalletHub website appeared.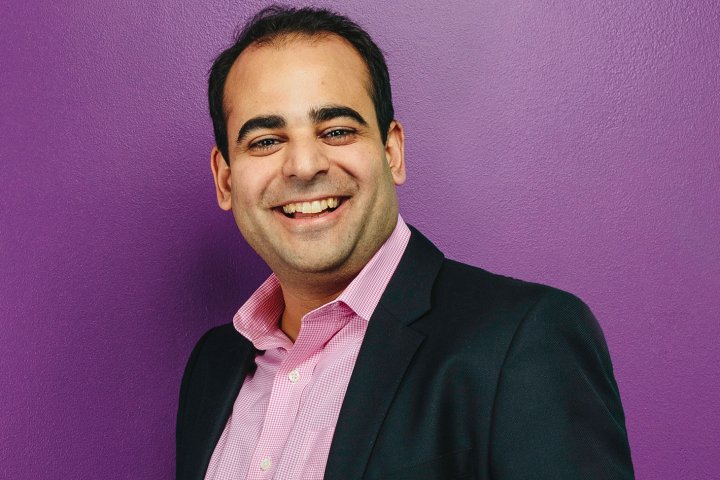 What does financial expert creator WalletHub Odyssey Papadimitriu say about this
Before you find out the answers to our questions in brief about who Odysseus Papadimitriou is and why it is worth listening to his opinion when it comes to personal finances.
His expertise was based on diplomas in civil engineering (Bachelor of Brown University), as well as business administration (Master's degree from Duke University, Fuqua School of Business), after which he gained many years of successful experience in the financial field. This made him such an authoritative and sought-after expert in this field that leading American publications often publish his opinions on various events and issues that concern finance in one way or another. If the Wall Street Journal, the New York Times and other reputable media trust the competence of the Odyssey, then I believe that we too can do it.
After the holiday shopping, there are a lot of regrets – why?
Many people in the festive bustle, wanting to buy everyone gifts or buy something home, succumb to the tricks of sellers and attractive price tags at Christmas sales. It is not surprising that in such a situation, you can easily buy what you really do not need or what does not meet your expectations. And all would be fine, but very often not own funds are spent on such additional acquisitions, but funds from a credit line. So after the end of the holidays at the beginning of each new year comes a shopping "hangover" when you begin to critically evaluate the expenses and purchases made earlier at holiday sales and calculate the debts formed after this.
Have Americans feel better since the last election?
Despite the fact that most consumers talk about improvements, one third of Americans have not felt the economic changes for the better for themselves. Compared to 2016, not everyone this year understood from their business that there was a record economic growth in their country.
However, this is generally a normal state of affairs, since initially all consumers are in different conditions and it is never good or bad for everyone. If we talk about almost 70% of Americans, then despite the increased national debt and other nuances, they noticed the improvements taking place in the country's economy.
More study results
According to WalletHub consumer research data, at the end of 2019, about 50 million consumers in pre-holiday shopping fever bought what they did not need or of inadequate quality and almost 100 million Americans bought more than they intended or could actually afford. Now they will have to work out such unnecessary expenses in order to pay off the balance on their credit cards and pay lenders the interest rate for using the credit line.
In this regard, after the New Year holidays 2019-2020, a third of Americans believe that it is now time to apply for a credit card for them right now to solve the debt problem that arose after Christmas shopping. A quarter more Americans than last year will try to register a new credit card in the near future. This roughly corresponds to the fact that after the new year 2/3 of consumers are going to intensively save in order to pay off their debts in December as quickly as possible.
Compared to 2018, much more people of different generations stated that they had made extra purchases for Christmas 2019, which they did not intend to do or which they should not have made, so as not to go beyond their budget. Now they have to pay for succumbing to marketing tricks of sellers, while using a loan, increasing their balance on a credit card.
Then consumers expressed their opinion on the best credit cards in their opinion in different categories. If an American is going to build or restore his credit, then in the new 2020 he is more likely to choose a card that does not charge an annual payment and has a reward system in the form of a cashback, namely Discover it Secured. This bank card option offers 1-2% rewards from purchases and the best conditions in the first year of use.
If in 2020 the consumer is about to open a new credit card for debt consolidation or balance transfer, then thanks to a zero interest rate in the first 15-18 months, he or she will most likely choose one of Bank of America credit cards. Amex EveryDay offers 15 months with zero interest, the BankAmericard card will provide you with 18 months of a grace period when you do not have to pay the bank an annual interest rate when transferring the balance in the first months after registering this credit.
In the event that you are aiming to receive rewards from the issuer for using your credit card, thanks to the initial bonus of three quarters of a thousand dollars for travel, most American consumers would advise you Chase Sapphire Preferred. In addition, users of this credit card for 1 dollar spent, get 2 points when they pay with a card for food or travel.
When is the best time to apply for a credit card?
Now, after the biggest expenses of the year, most people wonder about the time to apply for a credit card in order to deal with arising debts, but at the same time not to make even more new debts. Such thoughts arise for many consumers now for no reason, apparently intuition tells people that right now it is necessary to act in this direction.
After the new year, the most suitable period begins in order to register a new credit card and transfer the balance to it from old cards or to consolidate your debts from different loans.
Now it's not only the highest level of motivation for people to pay off debts, but also offers from credit card issuers that best meet these consumer needs. Right now you can find the most attractive conditions to apply for a credit card and transferring your balance; right now, lenders offer the most favorable conditions for consolidating your debts.
In addition, starting now, it will be easier for you to manage your loans and debts later, counting down from the first month of the year, especially if you combine them into one common one. One date, one amount, and it's already much easier for you to manage your payments on time, avoiding late payments, penalties and other additional payments and unnecessary expenses.
You can also use the WalletHub service for free to track changes in your credit rating and ultimately save not only your money in paying interest rates, but also time that could be used to resolve disputes and correct errors in your credit reports.
Use the application form in one place to find out what different lenders can offer you. Just fill out your details once, the amount and term of the loan for which you are counting and get feedback from many credit companies. You no longer have to visit the offices of many companies to just find out what you can count on.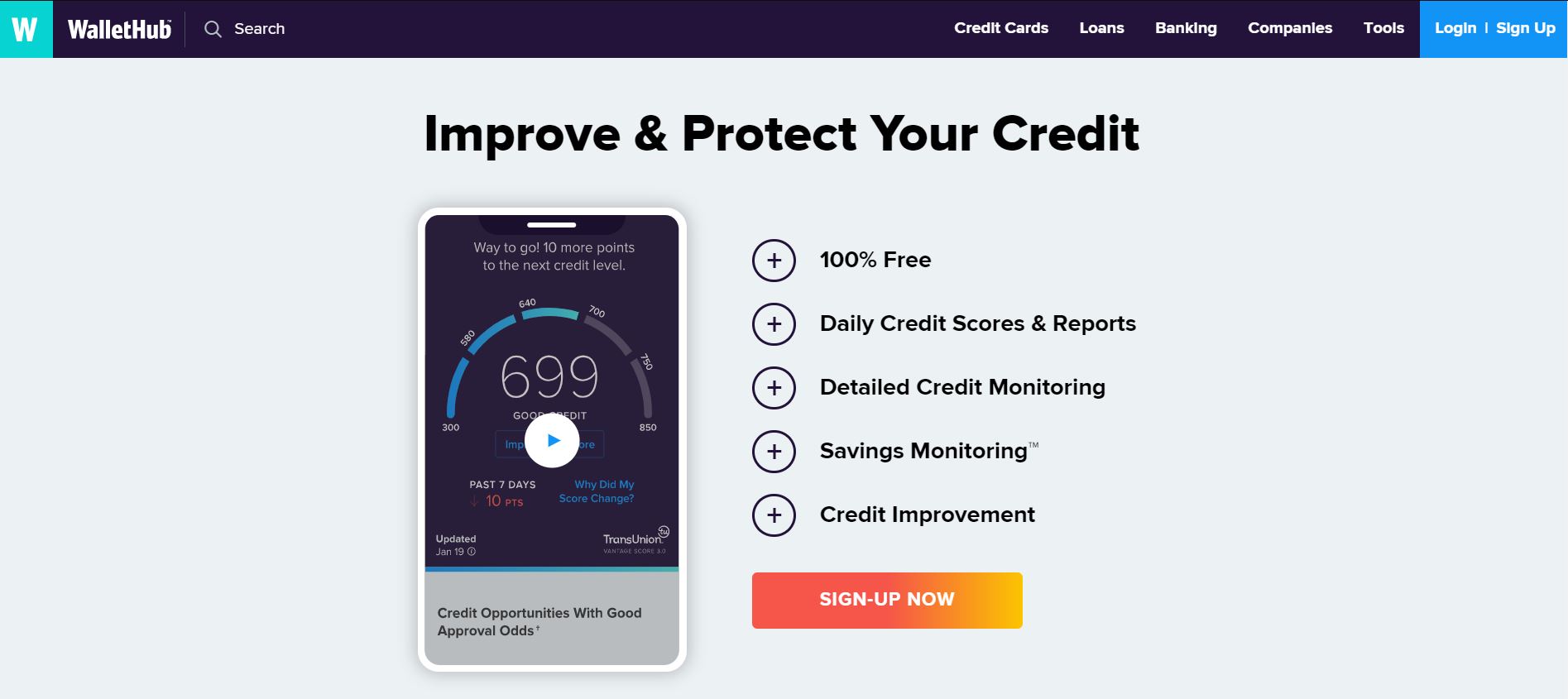 How accurate is the information?
The service uses the latest information about the state of the market, as well as proposals from lenders, however it cannot be responsible for all changes at each lender's company. The website itself does not directly provide financing services, but in fact it is an information hub and only helps its users to choose the best option from the offers on the lending market.
Our resource is ready to provide information and advice on which option will be most relevant to you in your circumstances, if you report them. At the same time, our site is not directly connected with any of the lenders, and is an independent information resource. Using this service you can get objective information about the financial product you are interested in, but we are not responsible for changes and decisions of the companies that provide financing.
The company is constantly working to ensure that you receive the most up-to-date information on loans and credit cards, so you can count on the latest information and apply for a credit card, but we do not guarantee you any results or decisions from other companies, simply because it is not possible.
If a credit company changes the requirements for borrowers or increases, for example, the interest rate, we will know about it as soon as it publishes this information, but not earlier.
Of course, you can directly contact the resources of each credit company individually, but given their amount, you can spend a lot of time on this, especially if you try to figure out the features of each product that each of them offers.
The main advantage that you can get when using our service is the elimination of errors that can be made on the website of each company, since we take information directly from the office of each lender.
Use the application form on our page if you want to know what types of financing are available to you now and what you can really count on in the near future.
Also learn more about personal finance and credit in our blog or ask questions to our personal finance specialists by leaving your comments below.