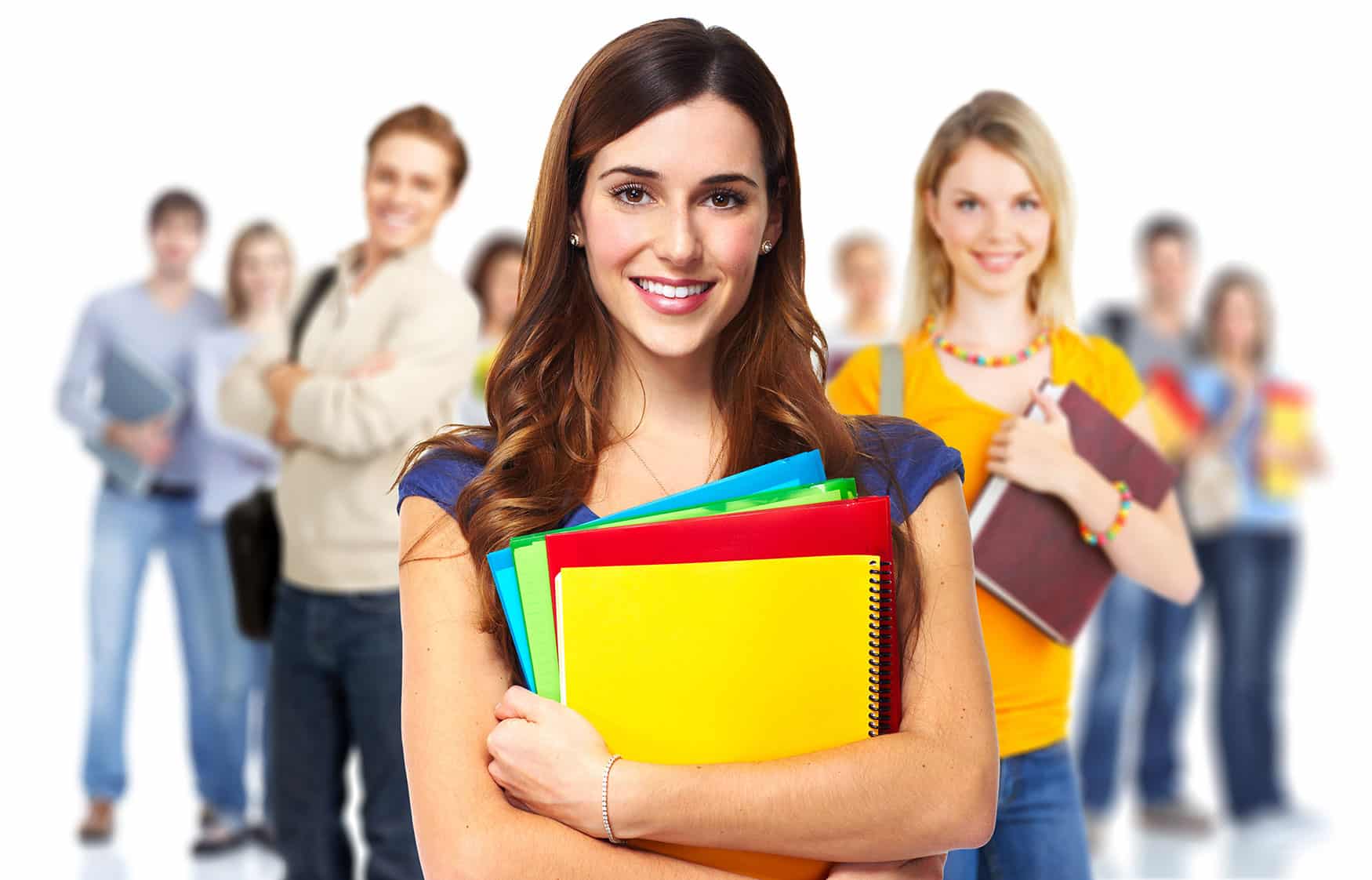 Installment Loans For Students As A Means To Solve Problems Fast
Students are one of the most vulnerable groups in the country with regard to financial difficulties. Since these are most often young people, due to the lack of sufficient skills and the ability to work full time, they usually do not have well-paid jobs. In addition to this circumstance, most students have a large loan for an education. This was one of the reasons why many are interested in installment loans for students and the reason for their increased popularity.
Installment loan as a type of credit
Loans come in various forms and each of them has its advantages and disadvantages. For example, payday loans have a high percentage of approval, but at the same time, all such loans are paid at once in one payment, and in addition they have the highest interest rate. A credit line on a credit card can be used and replenished many times, however, high interest and a variable rate can greatly increase your debt.
The most common and convenient type of loans are Installment loans. Car loans, mortgages, installment loans for students and personal loans all belong to this type of credit. The main difference between Installment loans and, for example, a credit line on a credit card or payday loan is that such loans have a fixed amount issued by the lender once and for a certain period.
Also, Installment loan is repaid gradually over the entire time of loan length, usually in equal monthly installments. As a rule, such loans have more flexible repayment terms and a fixed interest rate, which makes them more convenient and safe. In difficult cases, when it is hard for you to pay, you will most often be able to agree with your lender on some change in conditions or extension of the term. Installment loans can vary over a wide range, so you can choose the most optimal conditions for your circumstances.
These features of installment loans for students make them convenient, but at the same time, you may have various temptations to spend borrowed money, because very often such loans have no restrictions on the purpose of use. Another temptation is to significantly extend the loan duration in order to significantly reduce the amount of the monthly payment. What's bad about it? By extending the loan length, you ultimately increase the overpayment for the credit by extending the interest rate paid to the creditor. In this regard, a balanced approach is needed so as not to pay much more.
Why installment loans for students are so much in demand?
Despite the fact that most students can get loans for obtaining education under various state and federal programs, most of these student loan programs do not fully cover the cost of tuition, accommodation and meals. Students have to look for additional opportunities to support themselves and pay for their studies. For many, these debts become companions of life for many years to come.
A large student loan debt does not decrease on its own, while graduate college and other specialized areas of study may have completely different criteria for approval, which you may not meet. To do this, you may need to find another source of funding to continue your education.
Another important aspect why installment loans for students have become very popular is that in addition to the planned expenses, there is always a risk of emergency situations when you may need money. You may get sick or have an accident or your car may break down. Anything can happen to each of us, so installment loans for students, which can be provided for any purpose, are so relevant now.
In addition to the first vital needs, you may need money for various other expenses that accompany you in a full life, where there should be a place for holidays, gifts for relatives and travel. Of course, studying is a priority, but you cannot lock yourself in a room with books and notebooks for all these several years, while you will be educated at a college or university. Installment loans for students can be used for various purposes, so they can help you with different issues while you study.
Installment loans for students is an opportunity to improve credit
The credit rating of each borrower determines its ability to borrow money in various situations. Any lender will check the status of your credit score when you apply for a loan or want to open a credit card. For most students who are young people, this is a problem, since most of them do not have a sufficiently long credit history, if any. Often it is difficult for students to take out money in credit from an insufficiently high credit score due to the lack of a payment history.
Installment loans for students are a great chance for them to build their successful credit. Such loans provide more opportunities to create a good credit history than payday loans, since installment loans for students are paid for many payments, in contrast to payday loans that are repaid in one payment. With the timely payments, your credit score will increase significantly during your studies.
Of course, you can use other types of loans if necessary. Different credit types also improve your credit history and increase your credit score, the main rule is not to allow late payments, as well as a high balance on your credit cards.
You can also use personal loans when you need a small amount of money. Paying such a debt will not take much time, but it will allow you to solve your problem and simultaneously increase your credit score. Small installment loans for students will increase your ability to significantly improve the status of your loan in just a few months. This will allow you to obtain approval of loans with more acceptable and favorable conditions, as well as with low interest rates.
Installment loans for students for debt consolidation
If you already have several loans that are becoming increasingly difficult to repay, then you can use the chance to ease the situation with your debts using installment loans for students for consolidation. Many creditors are willing to consider giving you a loan to consolidate your debts on better terms. In order to get a new client in such a competitive credit market, lenders are ready to offer grace periods, lower interest rates and generally milder conditions, at least for a while at the beginning of your cooperation.
In addition, it will become easier for you to pay your debt, not only because of some benefits, but also because several debts and payments at different times turn into one payment every month. It will be both easier for you to manage your debt and more difficult to miss a payment due to a mistake or forgetfulness. Take the opportunity to ease the debt burden and in general your life by using installment loans for students to consolidate your debt.
Qualification for installment loans for students
Now many creditors work online and are ready to lend to students in installments with the minimum requirements for their loan. You can find installment loans for students there is no credit check, when the lender does not conduct a rigorous check of your credit and thus does not affect it negatively.
You must be at least 18 years old and you must have a bank account in order to be able to apply for an installment loan. In addition, you should have a monthly income, which will be enough for the repayment of the loan affordable to you every month. In general, this will be enough to get a chance at the approval of installment loans for students. You can use the loan application form on our website for this.
What you need to know before applying for installment loan
Any loan always implies that in the end of it you will pay more money than you borrowed, so before you take a loan, you should make sure that at the moment this is the only possible alternative for you. Explore all the possibilities that you have to solve your problem. It might even be worth putting it aside for another time if you can get by now.
First, find out which ones in your educational institution, perhaps you have the opportunity to apply for a scholarship or a grant. Contact your employer, many are willing to lend their employees on certain conditions.
Ask your friends and family members if they can help you. Perhaps you can find extra work to earn more.
If you understand that you have no other options to find the financing you need, then apply for installment loans for students, but first weigh the pros and cons. This approach allows you not to get into trouble with debt.
Specify the required loan amount
Evaluate all your needs and opportunities to determine the specific amount that you want to borrow, as well as the amount of payment that you are ready to take out from your budget every month. The loan term for which you are applying will depend on these parameters. In turn, the loan length will determine how much you overpay for the loan at the interest rate.
It is because of such an interconnection of all parameters of the credit that you should carefully weigh and calculate everything before submitting an application to the creditor. If the loan duration is too short, then you have to pay a large monthly payment, which you probably can not afford. Typically, creditors do not consider monthly payment options that occupy more than 20% of your total income each month.
Choose your creditor wisely
Despite all the previous economic crises, today there are hundreds of companies and peelers willing to offer installment loans for students. However, you should not grab the first option that you are ready to approve of. Not all lenders are playing fair games with transparent and understandable rules.
There are quite a few creditors pursuing their predatory goals, because of which the borrower may be in a bad position with large endless debts. In addition to high interest rates, some conditions under asterisk printed in small print can be a enslaving contract for you. Therefore, you should always be vigilant and carefully read the contract before signing it. Learn about the conditions from several different lenders, ask representatives with whom you will communicate if something is unclear to you. Specify all details of the contract.
Get the support of professionals
For those who are new to loans and have never used them for the first time, making the right and thoughtful choice of one of the suitable installment loans for students can be a difficult task. Some terms may be confusing, and the terms may look confusing. You can use the information from our financial blog to try to gradually sort out all of your questions regarding credit and your personal finances.
Perhaps you don't have enough time to study all this yourself, then you can use the services of our credit specialists. We will be able to clarify all your questions on this topic. If you are ready to make a loan choice, we suggest you use the loan application form located on this page. We only work with trusted companies from different states, so you just have to choose the most suitable conditions for your needs.