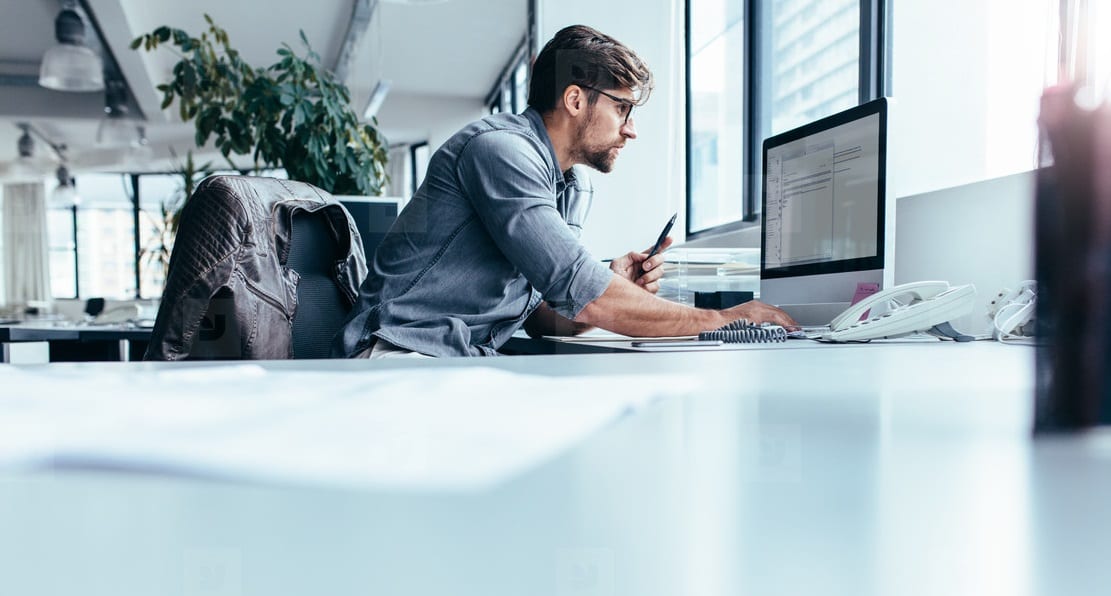 What Is A Credit Builder Loan And How To Obtain The Proper One?
What Is A Credit Builder Loan? Such loans greatly give a possibility to people to "construct" their own credit. Often, they have been called a "backwards" loans. Why so? Let's take a closer look below.
The principle of the credit builder loan operation
The principle is that client needs to "gather" the required sum at the expense of a monthly fee. It is not hard to guess that he cannot use his money before finishing the process. You must give everything in full, then the finances will be completely at your disposal. You will have a so-called "creditor" bank account for needed operations. This may seem like a disadvantage when it is impossible to receive funds immediately, as in a regular loan. Though, the builder loan perfectly disciplines and makes it possible to make better own credit history so that in the future creditors will quickly give you any credit. After all, the fact that you responsibly put the necessary amount on the account every month (without receiving anything in return) shows you as a serious person. Such behavior favorably affects not only on credit builder loan, but also, for example, on choice of a credit card or better credit conditions.
Qualification
Unlike other types of loans, a good rating is not needed to take this loan. Usually, creditors do not particularly focus on this, because they do not consider this a high risk. The main criterion is timely payment. If a person does not pay or is late with the payment – this is completely his problem, and does not touch the lender in any way. Of course, applications are considered in any case, each creditor has his own requirements, but getting a builder loan is not difficult. For example, a big plus – you do not need to provide an income statement.
Terms and Conditions
It all depends on the specific lender, he sets his conditions and you discuss the sum of the loan. Conditions, like the amount of money, can vary, but usually lenders can offer an amount to $1500, the period may be from one to two years. We advise you to discuss all details with creditor in order to avoid problems during paying and building a loan.
Although the sum depends on interest, total sum of funds and period, it is fixed and remains unchanged for the monthly payment. That's why you can plan and control the construction of your loan.
The principle of interest in the loan
Now let's look at the topic of interest in this type of loan. They are existed in every monthly payment and have to be paid off. Percentages will also go in parallel to the bank account, but comparatively less than those ones. The quantity of interest is almost the same for all types of loans. The interest comes from the entire loan amount, and you must extinguish them before the end of the term. From this we can conclude that in any case, you overpay, means, the given sum is higher than the sum received as a result. Do not be in a hurry to be indignant, this is the price for making better your credit history.
So is it better to take a credit builder loan?
Definitely it worth it, if client does not have any credit history or you have a bad rating. Creditors will give this loan without any problems, as based on its conditions, they do not see a great risk for themselves. You are essentially financing your future loan.
Also, the credit builder loan has to be a great choice, if you have had problems with the card in the past, you have debts on it, and you don't want to open another one. Consider that improving credit history is not a quick action, as it will improve during the course of your loan. Means, it is formed throughout the payment time, and only on your monthly payments will be clear what kind of builder you are. Nevertheless, you can watch for a slow increase in the rating over the period after the first payment, if this is important to you.
Places to get the loan
In fact, there are two variants of how you can get it:
Credit associations
These are federal and local associations, as well as local banks. If you are already a member, you can simply log in to your account. If not, directly contact technical support for more information and know whether do they give such loan at all.
Federal alliances may have their own special conditions for admission to their "ranks", for example, only state employees, but they have a small interest rate. Some credit unions may offer membership fees. It is usually small. Or you can do a good job and agree to their offer of charity, again for a small price. In any case, this is a good way to improve your annual interest rate.
Internet banking, or online lenders
Nowadays we can do a lot of things without leaving home. Likewise, here – at your service online banks or communication with creditors. Both provide online credit service.
Scheme of the loan
Whenever you decide to take the credit builder loan, it is better to do this few steps:
The first step would be to read the information carefully about where to take this type of loan and what conditions the lender is offering.
The second is joining credit associations. If at your request, or of some other reason, you have chosen this option, you should be aware that you must first join the union.
Third – just apply for a loan and wait for approving.
Keep track of your rating and points if you "work on" your credit history. It is enough to make timely payments and for your creditor to have contact with the main agencies, in order to notice the accumulation of points, and as a result, a growth in the rating. Usually after one or two months after the monthly payment, you can see the collecting of points in a certain sum. Indeed, in this type of loan, these points are very important and they have a great effect on you, your history and your possible loans in the future.
Are there other ways to create a loan?
Builder loan is very important if you want to continue to open serious loans like mortgage or to buy a car. We can say that credit builder loan is like your "business card", showing that you are punctual and always close the loan as it should be.
After all, everyone knows that if a client has a zero or low credit rating, then most likely he will not be given a loan. Conversely, customers with a high rating usually have the privilege of lowering interest rates. The better the credit history, the lower the loan rates in the future.
If you are bad at all with a rating or have not yet decided on a builder loan, then you can open a loan using credit cards.
Actions with cards are simple – you make a monthly payment on schedule to keep the sum on the balance and not to "earn" an increase in interest in the loan. If you are trying to fix the balance, then try to make at least the minimum payment.
If you cannot resist, so as not to withdraw money, it is better to choose other options instead of a card. Because you can easily get into debt and earn big interest, and eventually pay even more.
Let's see what types of cards are available for you:
Secured
Such a card is partially similar to the builder loan: it is also some kind of reverse deposit. Payment sum will be the same as the limit on the card. Due to the customers with low ratings, limits are usually low.
Retail
Often, the so-called retail cards (store) to get much easier than others. It is claimed quickly and without problems, and if other credit cards are not yet available to you, retail is a good option for creating a loan. If the limit on such cards, as a rule, is even lower, then the percentages are vice versa. Therefore, it's better not to joke with a retail card and pay monthly payments in advance to avoid debts and a big minus on the card.
Other types
In principle, cards are a great way to open a loan, and issuers provide an extensive selection of those for customers. No matter what your rating is, you can always choose a suitable card for yourself.
If suddenly for some reason you can not get a card (for example, you are not in the country), there is an option to connect a parent or family member. If he already has a card of the desired issuer, you can get a loan "through" him. You can follow the loan from your page, and your "friend" will see the same thing on his page. And you both will have the same reports.
If you just "knocked" 18
It is clear that when you are just eighteen years old, you have neither a credit history nor a rating. Therefore, at first with the choice of cards will be tight.
But do not be in a hurry to get upset, because there are at least three options for how to get a loan at your age:
get a "teenager" card (if you approach by years)
have a common card with the parent
obtain a credit builder loan to build credit
There may be a problem with obtaining a card on your own due to the law of 2009, which prohibits making cards to persons under the age of twenty-one. Before the adoption of this law, many issuers could be met on campuses of colleges and other places where young people gathered which offered to open cards for free. Now many issuers, even if you have a guarantor, may not give you a card.
Secured card for 18 years is available for teens too, but it requires a mandatory investment at the beginning. Usually this is a considerable amount of up to $500.
If you are a student and have a student loan, remember that credit points will not be credited as long as you pay monthly payments. Usually they are credited for a while after graduation.
Afterword
Remember, whichever option you choose to construct credit, none of them cancel responsibility. The main thing is always pay what you need, and most importantly, on time. Do not hurry, consider your situation: do I need a loan, can I repay or build it, what conditions are right for me, and so on. And then everything will work out.