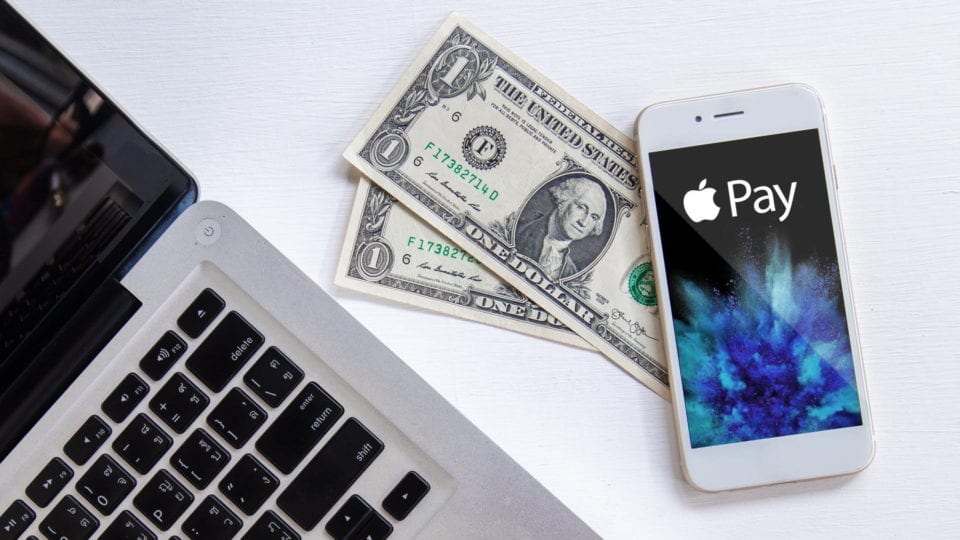 A Complete Guide On How to Use Apple Pay and Apple Pay Cash
IT has been infiltrating the financial sphere for a while now, making financial transactions faster and more comfortable. One of the most recent innovations is the emergence of contactless payment services Apple Pay and Apple Pay Cash. We will talk about the features of the two services and the advantages and disadvantages of contactless payment for the user.
The safest, fastest and most convenient service to pay for goods and services offline in the global global network – Apple Pay – is available to customers of large banks.
Apple Pay service was presented in the United States a couple of years ago, so the iPhone and Apple Watch, produced in 2014, are supported along with more recent models.
Holders of iPhone 5 and iPhone 5s can use Apple Pay only through Apple Watch smart watches.
How to set up Apple Pay?
How to set up and download Apple Pay? Starting with iOS 8.1 or later, Apple Pay can be configured in the Wallet app (the so-called Passbook in earlier versions of iOS). Pressing the "+" icon in the "Wallet" allows users to add a credit or debit card to Apple Pay, or scan it to the camera.
Credit and debit cards are checked in – in just a few seconds, but some cards require confirmation in the form of a phone call, application download, or email. As soon as the card is verified, it will be available for purchase both in stores and in applications. Up to eight cards can be registered with Apple Pay.
Each card added to the "Wallet" contains information about the billing address, email and phone number. Clicking on the card displays detailed information, such as the last digits of the card number, of the card account that replaces the real card number in transactions, and also provides contact information of the bank that issued the card.
Some cards can display information about recent transactions.
What is it for?
To pay for purchases or services in stores and the Internet using your own iPhone or Apple Watch smart watches. Connecting the device or somewhere to insert – is not required, as well as to give your device to the cashier in hand.
You can allow the purchase with a fingerprint, that is, with the same action that unlocks the smartphone, or two clicks of the clock button. We bring the device to the terminal, in which we are accustomed to insert a bank card, bang-bang – and the goods are fully paid. Instant and perfectly safe. Forget about cash, and the card can even be removed from the wallet from now on.
The device of the latest models of the iPhone and Apple Watch is designed in such a way that a special microchip is mounted inside the gadgets that allows you to transfer data at a distance of several tens of millimeters. Having brought the device to the terminal and having allowed purchase, you start in work intrabank mechanisms. Going into a further process does not make sense – these are complex technologies. Safe, ultra-secure, but extremely fast. Fractions of a second, and the purchase is paid and completed.
So how to use Apple Pay and Apple Pay Cash?
In the store, when you approach an Apple Pay-compatible terminal, the iPhone screen lights up and automatically opens the "Wallet", where the user can select a card to pay for the goods.
Payment is made by keeping the iPhone or Apple Watch at a distance of a few centimeters from the contactless reader with the NFC module. The finger registered in the TouchID must be held for a short period of time (or Apple Watch should be attached to the wrist), after which the payment will be certified and the transaction confirmed. The completed payment is indicated by a small vibration, a check mark on the screen and a sound signal.
From time to time Apple Pay may not be much more convenient than holding a card, but it is important to recognize that Apple Pay is still more secure than a traditional transaction. With Apple Pay, the cashier does not see the credit card number, name, address, or any other personal information. There is no need to get a credit card or validate a driver's license or ID card, since all information is stored on the iPhone and is protected by several built-in security systems, including Touch ID. In some countries and regions, for payments using Apple Pay purchases in excess of a certain threshold, you may need to enter a PIN. Sometimes it is necessary to sign a check or use another payment method. If payment is made using Apple Pay Cash, the combination 0000 is always used as the PIN.
Making an online payment through Apple Pay is as easy as making payments at the store, because you use the same credit card with Touch ID in applications that support Apple Pay API. Using Apple Pay in applications allows you to skip all the steps that are usually required, when making a purchase online, including entering information about delivery and payment.
Is Apple Pay and Apple Pay Cash safe?
Apple pays great attention to security in Apple Pay advertising to ensure iPhone owners that their billing information is secure and even more secured than a wallet.
When a credit or debit card is added to the Apple Pay Wallet, it is assigned a unique number or "token" that is stored on the phone, not the actual card number.
The iPhone itself has a dedicated chip called "Secure Element," which contains all of the user's payment information, and credit card numbers and data are never uploaded to iCloud or Apple servers. When a transaction is completed, the device account number is sent via NFC along with a dynamic security code unique to each transaction used to verify the payment. The dynamic security code is a one-time cryptogram that replaces the CVV of the credit card and is used to confirm the payment.
Dynamic security codes and device account numbers are embedded in the NFC specification that the company uses. In fact, much of Apple Pay is based on existing technology.
Together with device account numbers and dynamic security codes, Apple also confirms each transaction using TouchID or FaceID on iPhone X. Whenever a transaction is executed from iPhone, the user must place a finger on the touch ID or look at the device to confirm payment.
With the help of Apple Watch authentication is carried out through contact with the skin. When the watch is attached to the wrist, the user will be prompted to enter a password. After entering the access code, while skin contact is maintained (which is monitored using heart rate sensors), the watch can be used to make payments. If the watch is removed or skin contact is lost, the transaction is aborted.
All methods, TouchID, FaceID and watch contact with the skin, will not allow someone who stole your device to make an unauthorized payment.
Using an encrypted "tokenization" payment protects the credit card number from leaking confidential information to sellers or sending it with payments. Store employees do not see the name or address on a credit card or ID card because in this case, identification of the person is not required for verification purposes.
In addition, if the iPhone is lost, the owner can use Find My iPhone to suspend all payments from the device, without the need to block the card.
Banks are confident in the security of Apple Pay and decided to take responsibility for any fraudulent purchases made both in retail stores and online using this system.
Apple emphasizes that the company does not store or control the transactions that people make with Apple Pay. Apple also says they don't know what people are buying and they don't save information about transactions.
"We are not engaged in data collection", said Eddie Kew during the main speech on Apple Pay. "Apple doesn't know what, where you bought, or how much you paid. The transaction takes place only between you, the seller and the bank".
Drawbacks
Unfortunately, mobile gadgets have the unpleasant property of unexpectedly discharged or lost. So, if you lose your iPhone, you will not only not be able to pay for the purchase, but you will also have to go through the whole procedure of binding a bank card.
Terminals with contactless payments are not yet as common as one would like. So, you still have to carry a plastic payment card.
APPLE PAY CASH
In iOS 11.2, Apple introduced Apple Pay Cash, designed to send Apple Pay decentralized payments using messages on the iPhone, iPad and Apple Watch. Apple Pay Cash allows you to send money to friends and relatives with a connected debit or credit card.
Recently, all users who use Apple Pay, could notice in their Wallet application or when paying by phone, a card with a nice design and the name PayCash.
How does it work?
The operating principle of Apple PayCash is very similar to a virtual bank card. You make yourself a card, which you can pay and accept payments from other users. The difference with the Apple version is that you can send money on demand through iMessage to your friends. Money can be sent in messages using standard fingerprint / face authentication (or touching the skin in Apple Watch), and the funds received are available on the Apple Pay Cash payment card, which is located in Wallet. The card can be used for purchases where Apple Pay works (like any other credit or debit card stored in the system), or the amount received can be transferred to a bank account. This type of transfer is currently limited to the United States.
Like many decentralized money transfers, sending will be free when using a debit card, but using a credit card will be charged a 3% fee.
How to use a card?
The card is activated in the Wallet app. You need to click on her image, go through all the necessary instructions in the design and everything is ready.
You can transfer money through iMessage. In the messenger, click on the Apple Pay icon, enter the required amount and send a message with a request to a friend. If he agrees, he will click on the black image with the image of the amount, and in a few seconds you will receive money.
The same card can be paid in regular stores using Apple Pay.
What about service fee and withdrawal?
In the USA, no commission is charged for transferring or replenishing a friend's debit card, but if the card is credit, the commission is 3%. With Apple PayCash, you can only withdraw money to a pegged Apple Pay card. For such an operation, there is also no commission.
Another important point: for the transfer of more than $ 500, the device asks to confirm the operation of the social security number and date of birth. Therefore, if the phone of the American was stolen and somehow, they managed to crack the password, then transferring a large amount from the card will not work.
How is Apple Pay Cash different from its competitors?
Same price: Apple Pay Cash costs as much as Venmo and Square Cash. Sending money with a debit card or credit in an application is free and costs 3% of the transfer amount if you use a credit card. For PayPal, sending money with a debit or credit card costs 2.9% of the total plus 30 cents.
There is no money directly from a bank account: unlike the competitors, the Apple service does not allow checks or other bank accounts to be linked to money transfers. Apple Pay Cash's payment options are limited to debit and credit cards issued by banks and their non-profit credit unions.
Up to three days to transfer money to your bank: As with Venmo, PayPal and Square Cash, the money received at Apple Pay Cash goes to the application's account, which can then be transferred to a bank account. This can take up to three days. If fast money reception on a bank account has priority, cell, which is available in about 30 banks for mobile applications, can do it immediately and for free.
Can be used as a virtual debit card: Apple allows you to save money in Apple Pay on a full-fledged Apple Pay Cash virtual debit card issued by the bank. This means that the federal government insures the money for up to $ 250,000, as would a traditional bank account. You can use Apple Pay Cash money in many applications and websites, as well as in millions of stores where Apple Pay is accepted. Square Cash gives you a debit card, while Venmo offers the same service to a certain number of customers.
Similar transfer limits: With Apple Pay Cash, you can send up to $ 3,000 per wire transfer and up to $ 10,000 per week. With Venmo you can send up to $ 2999.99 per week per week. With Square Cash, you can ship up to $ 2,500 per translation per week in most states. PayPal limits individual transactions to $ 60,000 and sometimes $ 10,000 per transfer.